It is hard to focus on photography when my life feels like a train wreck. With my boss and some co-workers being laid off in February due to the declining newspaper industry things in my career started to look bleak. Then I had a trio of bad things happen in my personal life including two deaths in a three week span in April and May. I've been feeling that I've lost my spark. My passion has been depleted and my creative vision blurred. I haven't been seeing in images, just in despair. Then this week something started to change. Somehow, some way, my hope found air and has breathed itself miraculously back to life. In a chain reaction the passion and creative drive that has always driven my life suddenly jolted awake. I attribute 95% of this of course to kids and puppies.

I was getting ready to shoot a sportrait at a high school when I saw a surreal vision of mini ballerinas appear next door outside of the civic center. I followed them after shooting the sportrait and shot a dress rehearsal for a dance recital just for fun. Shooting something "just for fun" had become something of history.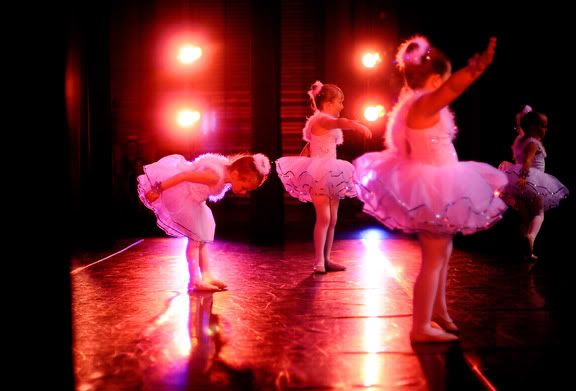 Delaney June, 3, left, gets distracted during the dress rehearsal for the "Trip Around the World" Freedom of Movement Dance Academy recital Wednesday May 27, 2009, at the Oconee County Civic Center. June's class represents the North Pole.
The next night I had an assignment with Raleigh, the formerly obese dog. He reached 187 lbs. before action was taken to help him and since he has lost an amazing 100lbs. When I arrived at his home to photograph his new svelte form I was greeted not only by Raleigh, but his 4 brothers. I love dogs more than people for the most part and I was in heaven!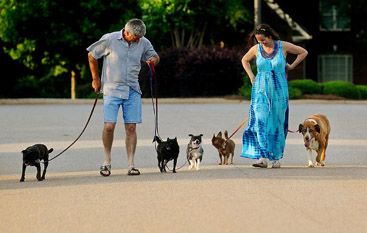 Jay and Jane Whitehead walk their dogs from left Bug, Billie, Lucky, Sparky, and Raleigh, the formerly obese dog, in their neighborhood Thursday May 28, 2007, in Bogart.
Then on Friday I drove an hour and a half to Hart State Park to photograph people recreating for a story about state cuts to park funding. I ended up with muddy lake water up to my waist without a second thought just to get a shot of two boys playing. It felt like an adventure and I loved every minute of it.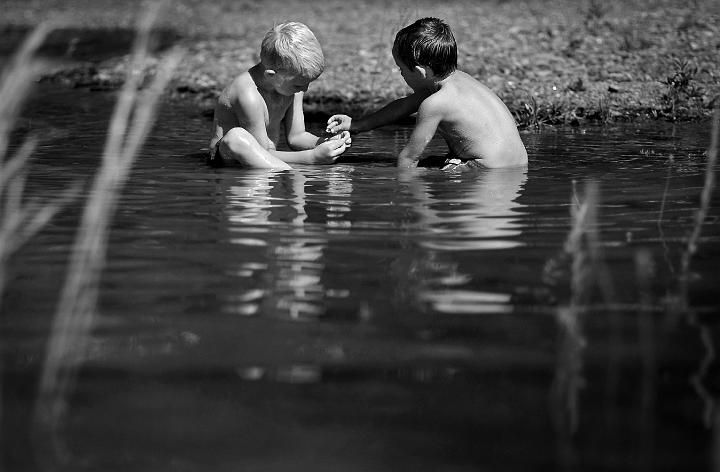 Logan Fisher, 4, right, shows a small sea shell he found to friend Colton Thornton,6, as the two enjoy the beach at Hart State Park Friday May 29, 2009, in Hartwell, Ga.