This weekend I shot my 3rd Flagpole Awards and Athfest. I had a hard time mustering up enthusiasm for the annual music festival considering it takes place in near 100 degree temperatures and I've been there, done that. However I had an experience that was definitely new in the first minute of The Black Lips show Friday night. I was in front of the stage shooting with my earplugs in when fellow photographer Josh Weiss got my attention telling me to watch my back. I turned around to see that crazed fans were crashing into the barricade moving it forward and it was about to come down along with the people right where I was. I got out of the way in time thanks to Josh. Security ran in and stopped the madness the best they could, but eventually about 15 staff members and police had to form a line holding the barricade in place the duration of the show. Who knew The Black Lips ignited such a frenzy?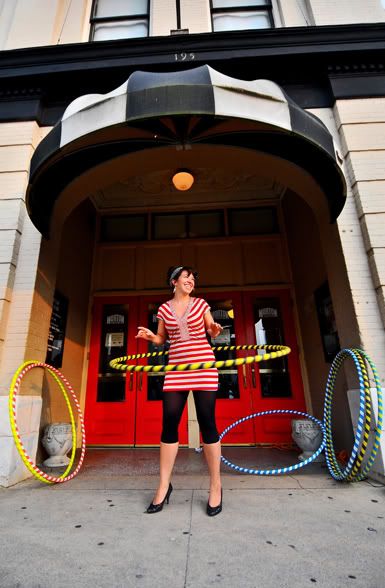 S.J. Ursey of band "Creepy" hula-hoops before the annual Flagpole Awards Thursday June 25, 2009, outside of the Morton Theater in downtown Athens.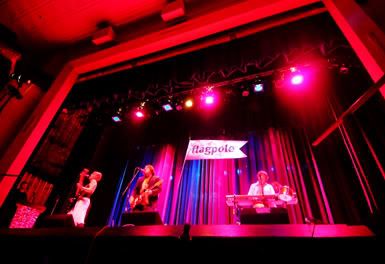 Casper and the Cookies
Art Rosenbaum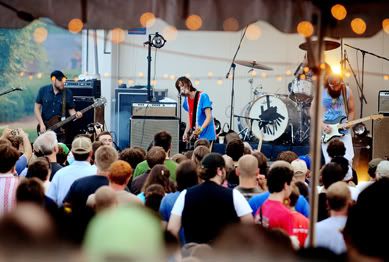 Dead Confederate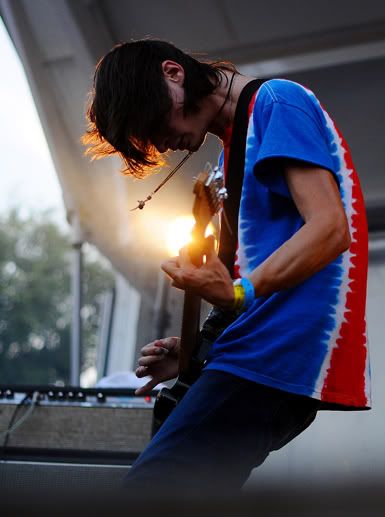 Dead Confederate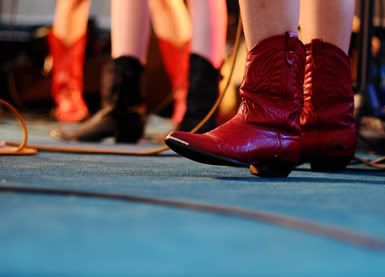 Those Darlins
The Black Lips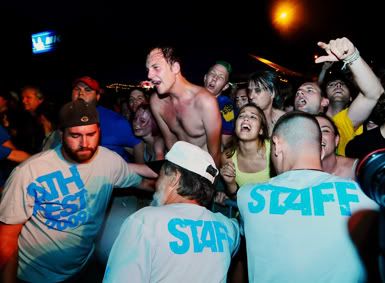 fans at The Black Lips show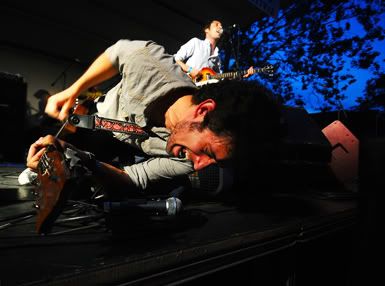 The Black Lips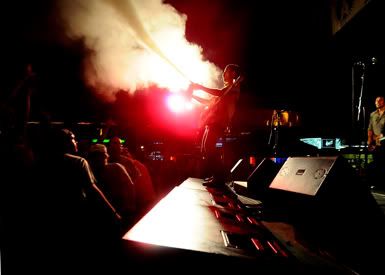 The Black Lips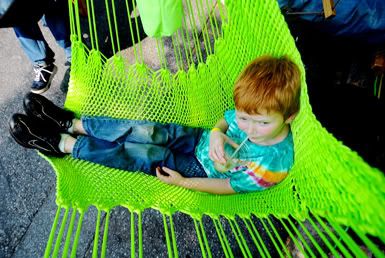 Gabe Brownless, 8, hangs in a hamock at a booth during AthFest Saturday in downtown Athens.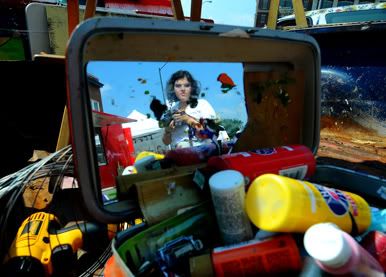 Cassie Robinson of Watkinsville, is reflected in a mirrored art box while taking pictures at AthFest Saturday in downtown Athens.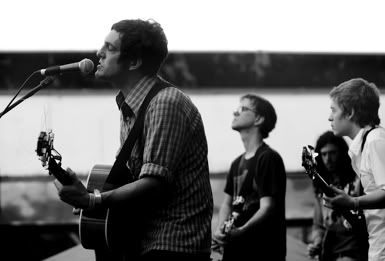 The Ginger Envelope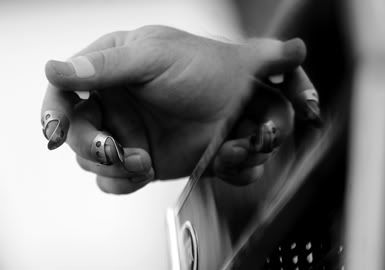 The Ginger Envelope